About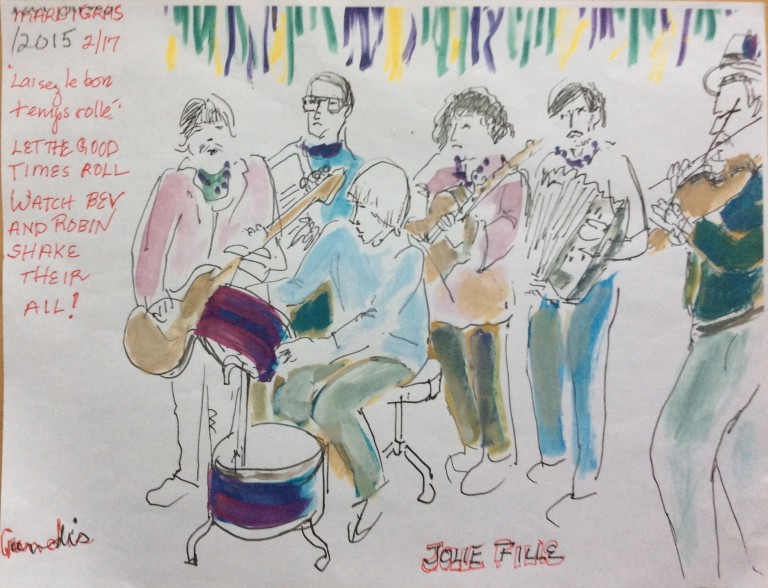 Jolie Fille plays Cajun music. Jolie Fille plays fast and loud. Jolie Fille is great for dancing. Jolie Fille is like a collaboration between Dewey Balfa and Joey Ramone. Jolie Fille will make your next event rock.
Contact
Jolie Fille wants to play for you! Go ahead:
Email Us
. We'll take it from there.
Social Media
Jolie Fille is a Charlottesville VA based band. We play for parties, weddings, bars, Marti Gras, festivals, and any other place people get together to have fun.
Follow us on Facebook
so you won't miss a single thing.
Video
Audio
Listen to "Quand J'étais Pauvre" from a performance on WTJU:
Pictures